Affordable Search Engine Optimization (SEO) Services – Epiphany Infotech
Search Engine Optimization (SEO) is the process that uses a variety of techniques to drive organic traffic to a website. Epiphany Infotech is an excellent SEO service provider all across the globe that offers SEO services for small businesses to already established organizations. Our team uses modern and new SEO techniques for both on-page and off-page optimization activities. Our strategic approaches have shown a significant change in organic traffic for our clients. We have a professional SEO service expert team to help you grow your business rapidly and become the next big thing.
Here's a bit more to read about our services to help you choose a suitable service.
On-page optimization is the process that includes optimization of individual pages of a website to improve search engine rankings and user experience. Epiphany Infotech provides complete on-page SEO services that include Quality Content, Title tags, Meta tags, Heading tags, Content optimization with keywords,  Image optimization(Alt tags and Alt texts), SEO audit service, Competitor analysis, Canonicalization, Robot.txt, XML Sitemap, Schema Code, SSL Certificate, SEO Friendly URLs,  and more. We have a skilled, experienced, and professional search engine optimization team to perform the best practices of on-page optimization services. We offer affordable prices for SEO services.
Off-Page Link Building Services
Off-page optimization is an essential branch of SEO to mark your presence on search engines and outrank your competitors. Off-page SEO includes all the optimization techniques that are used outside of a website. There are multiple methods in off-page optimization such as Link building, Social media, Local SEO, Content marketing, Guest posting, Reviews, and more. We provide robust and error-free off-page SEO services.  Our off-page SEO service cost is reasonable based on the new techniques that we offer.
SEO Analytics and SEO Audit Service
SEO analysis tools are the applications that evaluate the overall SEO status of a website. To properly optimize and improve ranking in search engines it is essential to use powerful SEO tools. SEO analysis makes it very easy and simple to figure out the right process and path to improve website rankings. There are many tools available where you can do everything from researching keywords to comparing your website to the competitor's and plan accordingly to optimize your website. We provide complete SEO and SEO audit service for your website. There are hundreds of tools available for SEO analysis but some most important tools that are mainly used are:
1. Google analytics
2. Google search console
3. Google Tag Manager
4. Google My Business
What is SEO?
Search Engine Optimization (SEO) is a set of methods to improve the ranking of a website on search engine result pages. Optimizing content on the website helps search engines to better understand the quality and relevancy of the content and decide to rank based on that. The primary purpose of SEO is to attract more target audiences to your website by optimizing for search engines. 
Do you optimize websites for search engines (SEO)?
Optimization of the website is the key factor to getting discovered online in search results. It helps search engines to understand the context of your web pages and make the related content available to the users. Epiphany infotech is a professional search engine optimization company that understands the importance of website optimization and provides link-building services for your website.
What are backlinks and why do they matter?
Backlinks or inbound links are nothing but the links on websites other than your website that lead users to your website. Link building is a part of SEO that comes under off-page optimization. Backlinks from good sources are important because they help to increase domain authority by telling search engines that the content is valuable, reliable, and useful which improves ranking. Epiphany Infotech helps in Brand exposure, Lead generation, and Referral traffic. We offer link-building services to help you get quality backlinks.
Are FAQs good for SEO?
FAQ stands for frequently asked questions. Yes, FAQs are good for SEO because search engines often favor quality content, valuable information, links, and relevant keywords. FAQ pages help users to resolve their doubts related to the topic which increases user engagement and it also helps in inserting some target keywords which helps in better ranking. These are the main reasons why the FAQ page is recommended by the companies providing SEO services. 
What is Technical Audit?
A technical SEO audit is conducted to identify issues with a website from a search engine perspective. It is not an easy task. A proper technical audit may take from 2 to 6 weeks to find out all the on-page and off-page issues that might be hindering the website from ranking well in search results. A technical SEO audit includes examining many factors but some of the main factors are Sitemaps, Robots.txt, Meta tags, HTML errors, Keywords placements, Crawl errors, Image optimization, URL optimization, Page load speed, Responsive Design, and Quality of backlinks. It's a tedious job and needs professional help to tackle all the issues. Epiphany Infotech offers a complete and error-free SEO audit service
What Is Technical SEO?
Technical SEO involves tactics in creating and optimizing a website so that it can easily be crawled and indexed by search engines. It makes it easy for users to find the information or content on a website. Poor technical SEO makes it difficult for search engines to crawl which leads to poor search engine rankings, no organic traffic, and eventually no growth. Epiphany Infotech provides full technical SEO services at affordable prices. Some major factors responsible for good technical SEO are:
Sitemaps

Robots.txt

Meta tags

Mobile-friendliness

Website load speed

Broken links

HTML Errors

URLs optimization
Does My Site Speed Affect SEO?
Site speed is an important aspect of SEO. Google has added it to ranking factors. Nobody likes to wait in this fast-paced internet world. Users have a bad experience if the loading speed is bad no matter how good or useful the content is. Bounce rate increases with slow loading speed which affects the SEO of the web page. The website should be properly optimized to have an ideal loading speed on both mobile and computer. We offer a full SEO audit service to audit and remove all technical SEO issues with your website.
What Is Domain Authority and Page Authority?
Domain authority is a score from 1 to 100 that indicates the ranking strength of a domain on search engine result pages. The higher the score the more chances of getting a good rank. It depends on several factors such as the number and quality of inbound links, relevancy of inbound links, quality of website content, and other optimizations. 
Page authority is similar to domain authority but it takes individual pages into consideration. Page authority also has a score from 1 to 100 and the higher the score the higher the chances of ranking a page on search engines. Epiphany Infotech is an SEO service company that can help you increase Domain authority and Page authority.  
Why aren't I ranking well on Google?
It is hard to rank on google if you have not done search engine optimization or have done poor optimization. Even with a good SEO, it takes about 3 to 6 months to see some results of SEO. It is a continuous process. It is highly recommended to do proper on-page and off-page optimization to rank on google. There are several factors that might be responsible for poor rankings such as Bad content, High bounce rate, Technical issues, Misuse of keywords, Low-quality backlinks, Gibberish URLs, Page load speed, and many more. Having a website and having a website with proper SEO optimization are two very different things.    
How do I find the best SEO company to use?
There are some key points that need to be taken care of for selecting the best SEO company. Epiphany Infotech provides trusted and outsourcing SEO services to boost your website's organic traffic, ranking with respective keywords, leads, and sales. We have proven results of how we helped our clients to improve ranking at an affordable SEO price. We offer on-page, WordPress SEO, and off-page optimization services, technical SEO audit service, etc.
How does SEO work?
Search engines use several on-page and off-page optimization factors to generate search results which makes it clear that many elements come into play to influence the placement on search result pages. In simple words, Search engines have crawlers that collect all kinds of information from a website and index them in a database which is later used for ranking based on the content quality, relevancy, and optimization
What are Keywords for SEO?
SEO Keywords may contain a word or combination of words that precisely tell what the content of a web page is about. These are the phrases that users insert into search engines to find the desired information. Keywords are very important for SEO because search engines algorithm can auto-detect keywords and rank the pages based on the optimization of content with the right amount of keywords. Therefore, keyword research and selection of the right keywords on a web page are very important when optimizing for search engines.
What are the most important Google ranking factors?
There are many factors responsible for the overall ranking of a website but some key factors can not be avoided if you want to rank on search engine result pages which is why Epiphany Infotech takes responsibility for complete SEO service to spare you some tedious job for your website. Some of the key factors for ranking are:
High-Quality Content
On-page Optimization 
Mobile-friendliness
Page Speed
Backlinks
Website Structure 
User experience
Is my SEO agency taking advantage of me?
Today, SEO is a practice that is performed by a huge number of SEO agencies and freelancers. It is not easy to identify a fraudulent agency or a freelancer. Their promises are achievable in a given time frame. Our company Epiphany Infotech provides genuine SEO consultancy services both on-page service and link-building service with no fake promises. We achieve the target that is promised to the customers or clients. 
What Is a Google Penalty?
Google penalty is a punishment or negative impact on google's ranking. Google might delete the website entirely from the search result as well. If a website violates the google terms and conditions or practices black hat SEO, Google penalizes it by degrading the website's ranking. Epiphany Infotech is a professional SEO agency that performs only white hat SEO and follows google policies.      
Why is site structure important?
A good site structure makes the job easy for search engine crawlers which means better indexing and a good chance of getting a higher rank. It helps search engines to find the relevant content and pages on a website easily. On the other hand, it makes it very easy for the users to navigate the website which reduces the bounce rate.
What Is PageRank?
PageRank is a system for ranking web pages. It plays an important role in search engines algorithm. Search engines determine the quantity and quality of links on a web page. If a website has a link to your website or your website has internal links from one page to another, the links pass PageRank points which are also called link juice transfer. Based on link juice transfer along with other ranking factors search engines decide where to rank a web page. You can contact any SEO consulting expert to know more in detail.
What are Core Web Vitals?
Core Web Vitals are the metrics google has developed to determine the user's experiences on a web page. It calculates how quickly the page is visible to the user and how long it takes before a user can interact with the page. The metrics that are used are Largest Contentful Paint (LCP) which measures loading speed,  First input delay(FID) which measures the first user input on a webpage and how long it takes to respond, and Cumulative Layout Shift(CLS) measures the visual stability of the page. So it is important when optimizing for search engines to optimize the website properly because the google algorithm gets smarter day by day. 
How do I optimize my anchor text for SEO?
Anchor text is the clickable text that takes users from one destination to another. Google uses anchor text to learn what the page is about and rank it for the right keywords. Try to use partially matching or long-tail keywords because exact matches of domains might make google susceptible to spam. The use of synonyms as anchor text is also good and shows that you are not trying to spam. Try not to over-optimize by relying on repetitive keyword phrases which have a negative impact on ranking. Anchor text is a good link-building technique for on-page and off-page optimization. 
How Long Will It Take to See the Effects of SEO?
There is no definite answer to this question. SEO depends on so many factors it's hard to tell when exactly the results will start to show. SEO is a continuous process for marketing and ranking. It might take from three months to even a year to rank well on search engine result pages. It depends on how old the website is, how much on-page and off-page optimization have been done, the content of the website, and many more. In easy words, there is no definite time to be sure of the results of SEO.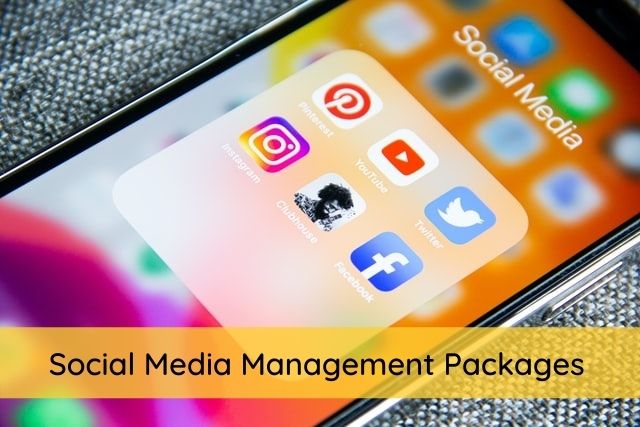 So far I have been impressed with Team Epiphany. They have been diligent and always willing to help and answer any questions. I am hoping this will continue to a long working relationship in the future.
- Marc C. London, GB
CEO, Buenos Abogados
Have Something More Custom in Mind?