TL;DR

Artificial intelligence tools like ChatGPT can help content creators generate high-quality content and optimize for search engines, but it's important to adhere to Google's E-A-T guidelines (Experience, Expertise, Authoritativeness, Trustworthiness) to avoid penalties or being labeled as spam. Google's new language model for dialog applications, Google Bard, competes with ChatGPT. Always ensure AI-generated content is user-friendly and provides valuable information that builds trust among viewers. Consider using digital marketing services to increase website traffic and promote growth.
The past several years have demonstrated the value of artificial intelligence tools in improving human life. Chatbots and other AI tools are solving various human problems without requiring payment. More recently, we have seen how artificial intelligence is used to create SEO titles and descriptions, generate new content, and accomplish much more. We all strive to attain the top position on search engines, but the use of AI-generated content creates a threat. It instills fear of potential penalties, freezing, or labeling as spam by Google. However, this does not provide a satisfactory solution to the problem.
In a recent post on the Google developer site, the importance of AI was acknowledged, specifically about briefcases. Google recognizes AI's significant impact in the current era and the countless use cases it presents for the general public. As always, Google's goal is to deliver high-quality content, whether generated by artificial intelligence or humans. In an FAQ, Google addressed concerns and clarified any uncertainties (source).

Google has announced its conversational chat service based on artificial intelligence (AI) that will compete with ChatGPT. In 2017, Google developed a new language model for dialog applications (LaMDA) called Google Bard.
Over the years, Google's search algorithm has evolved to prioritize high-quality, relevant content that provides value to the user. To achieve this, many content creators have turned to AI language models like ChatGPT to generate content and optimize for search engines. Thankfully, using AI-generated content is not penalized by Google when used appropriately. AI language models such as ChatGPT and Google Bard can assist content creators in producing high-quality content, optimizing search engines, generating relevant keywords, optimizing meta descriptions, and improving overall readability and coherence.
Learn E-E-A-T before generating AI-based content!
E-E-A-T stands for Experience, Expertise, Authoritativeness, and Trustworthiness. E-E-A-T is the new guideline from Google that answers the question of whether generating content through AI is helpful or not. Here is what each of these types means:-
Experience
Experience is the newest component of the E-A-T guideline, which was introduced in December 2022. It refers to the degree to which the content creator has the necessary first-hand or life experience for the topic. For example, if you are searching for the best tourist places in San Francisco, Google will promote the site that has physically visited or explored that place first. Google usually places experienced search results at the top of the search results page.
Expertise
Expertise refers to the level of knowledge and skill that the author or website has in a particular topic or industry. Expertise is often evaluated based on the author's credentials, educational background, work experience, and other relevant factors. To demonstrate expertise, website owners should create high-quality content that showcases their knowledge and provides value to their audience.
Authoritativeness
Authoritativeness refers to the perceived authority or reputation of the author or website in the relevant industry or topic. It is often evaluated based on factors such as the author's reputation, the quality of their previous work, the number and quality of their professional connections, and other relevant factors. To demonstrate authoritativeness, website owners should build a strong reputation in their industry by publishing high-quality content, establishing relationships with other industry experts, and engaging in relevant industry events and activities.
Trustworthiness
Trustworthiness refers to the degree to which the information provided by the website or author is considered credible and reliable. It is often evaluated based on factors such as the accuracy and completeness of the information provided, the transparency and honesty of the author or website owner, and the level of trust that the author or website has earned from its audience. To demonstrate trustworthiness, website owners should provide accurate, well-researched information, be transparent about their sources and methodology, and take steps to establish and maintain trust with their audience, such as providing clear contact information and addressing any concerns or issues promptly.
Verdict
We have gone through the explanation of when Google can penalize our site if we use AI-generated content. Always try to generate high-quality content that not only supports ranking but also provides valuable information that can help viewers in a significant way. Before generating AI content, always make sure that your content is user-friendly and has accurate information that builds trust among viewers.
Consider exploring our digital marketing services, which can aid in increasing your website's traffic, improving its visibility, and promoting growth.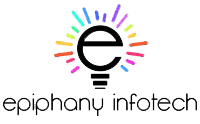 We are a Website Development, WebApp Development, and Digital Marketing Company, providing services to enterprises of all shapes and sizes, across the world. In our blog, we talk about the latest in Tech, Technical Tutorials, and our general opinions, among other things 🙂 Please feel free to reach us through the comment box or via the contact us page if you'd like to know more about our services.