Content Marketing & Blog Writing Services
Content and blogs are the most important online marketing assets that help to attract the target audience. Content is the heart & soul of any website. Epiphany Infotech offers the best SEO-friendly content marketing services ranging from 100% Human written articles, AI blog writing, and AI prompt engineering methodology. Our content marketers can elevate your website to the height it deserves. We have an impeccable and unbeatable content strategy for your content. An exceptional content marketing agency, Epiphany Infotech adapts to the latest advancements in AI writing and has extensive years of skills & knowledge. We are constantly working on producing good AI content and human-written content for users and search engines.
What is the most important skill for a content marketer?
There are some critical skills that are required to become a successful content marketer. The skills include strategy planning, research & analysis, copywriting skills, storytelling, editing skills, graphic design, and SEO. Epiphany Infotech offers leading content marketing services.
What is your approach to a content writing project?
First of all, We get in touch with you to know all about your business and content requirements before making a content strategy. We plan the content as per your need and assign the work to the skilled content writers in our team to meet all your goals. We are a reliable content agency that delivers original, unique, and high-quality content before the deadline.
Do you provide content updating/content rewriting services?
Yes, We have been writing content and blog posts for years for international clients and are always open to providing new, rewriting, or updating content services. We can rewrite and update existing content to make it more SEO and user-friendly by properly optimizing the content with keyword research & stuffing at an affordable price. 
How do I know that you will provide me with high-quality content?
Epiphany Infotech has years of experience in providing content to international clients. We have experienced, talented, and trained content writers to offer you well-researched, original, and high-quality content. Our content strategy is top-notch. Most of our clients are the ones who have been trusting us for years now. This speaks for the quality of our content writing services.
Why do I need quality blog writing for my website?
Quality blog post writing is essential because they help you share information about your business and services. It's a good way to create a brand and make your business credible. A quality blog attracts the right audience, engages them, and compels them to take action on your website to enquire more about your services. Reach out to us for high-quality blog writing services.
How does content marketing drive revenue?
Content marketing drives revenue by establishing a target audience and keeping a steady flow of valuable content to drive more traffic, sales, and leads which eventually leads to driving revenue for your business. Epiphany Infotech serves outstanding content marketing services to help your business generate revenue. 
How much do you charge for your content writing and content marketing services?
Our prices for content writing & content marketing services are very reasonable and affordable. We provide high-quality customized services based on your need. Please check out our blog writing page for detailed information on our various packages.
What's the Most Common Content Marketing Mistake?
The biggest content marketing mistake is not having a coherent content strategy. It needs a full proof plan to get the desired results from content marketing. For an effective content marketing strategy, you need to know your target audience and how your content can offer the greatest value to the audience.
How can you provide such high-quality content at such affordable rates?
Unlike other marketing firms, we keep our expenses low and try to provide high-quality content writing services at the lowest possible price. Epiphany Infotech has high-quality and affordable content marketers to fulfill all your content requirements. 
What makes good content?
Good content is original, unique, actionable, answers a question, concise, and grammatically correct. Good content should solve the user's query by providing desired and precise information relevant to the topic that the user is interested in. It is important to have a good content creating and marketing strategy to make your content valuable & credible.
Why is blog writing important?
A blog allows you to share information about business or services but it also allows you to share your thoughts and opinions on certain topics. Writing blog posts is important for creating brand awareness and trust. It keeps the audience from bouncing back to another website and if the blogs contain valuable information, users like to engage with your website more often. Do contact us for high-quality blog writing services.
Will you provide me with 100% original content?
Yes, We always write and create original content. We screen our content through a plagiarism check to make sure the content is 100% original and proofread the content for grammatical and spelling errors. We are one of the best content writing and marketing agencies in the business. Contact us to know more about our blog writing services. 
How do you define the quality of your content?
The quality of the content can be measured by analyzing some key factors. It should be helpful for the users, it should achieve the end goals like traffic, leads, purchases, etc, it should be shared, and it should be engaging so that people consume most or all of it. Our content marketing managers can provide quality and original content to help your business.
Do you charge extra for the content updates & revisions?
No. At Epiphany Infotech, we do not charge extra for updates and revisions. There is no hidden cost. We revise content as suggested by our clients and the content is only published with the client's approval. Check out our content and blog writing services price page for detailed information on what is included in the packages.  
What is the Role of a Content marketing manager?
The role of a content marketing manager is to manage and plan your website content and blogs to increase website traffic and brand awareness achieved by the right content marketing strategies and implementing them to market the content online. Epiphany Infotech has a dedicated and committed content marketing team to create and market all types of content.
Do I own the content that you write for me?
Yes, you exclusively get the copyright of the content. After we have handed over the content, it's up to you what you want to do with that content. We write content for you and you are the owner of the content. We are one of the best and most reliable content writing & marketing agencies in the business with many happy clients.
Why do I need content writing regularly to improve SEO?
It is important to write new content regularly because Google and other search engines always look for fresh content. Publishing new content regularly shows that the website is active so that it gets crawled and indexed frequently. More content also engages your audience and compels them to visit again. Utilize our content & blog services and give us the opportunity to write SEO-friendly content and market them to increase traffic and leads.
Will the content be SEO friendly?
Yes, We always focus on providing rich and SEO-friendly content. We properly make the content strategy with keyword research and use the right target keywords. Our content is written with the right proportion of keywords. We are a leading content marketing agency and are happy to help you become the leader in your business.
How many types of content writing are there?
There are many types of content writing but some main broad categories of content writing are blogging, copywriting, technical writing, social media posts, email, and news writing. Epiphany Infotech provides different types of content and blog writing services as per your requirements at very affordable prices.
What are the golden rules of content marketing?
Content marketing is all about providing valuable and precise information or solutions that the users are looking for. Some golden rules of content marketing are creating engaging content, being patient, creating authentic & plagiarism-free content, being relevant to the audience, strong content strategy, and creating quality content. Our content marketing strategies can help you attract a massive audience.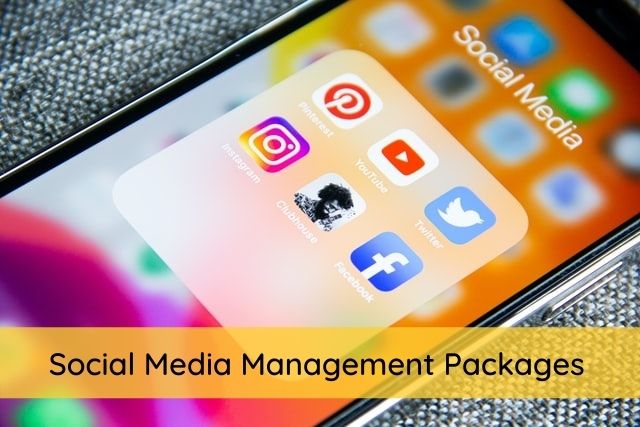 So far I have been impressed with Team Epiphany. They have been diligent and always willing to help and answer any questions. I am hoping this will continue to a long working relationship in the future.
- Marc C. London, GB
CEO, Buenos Abogados
Have Something More Custom in Mind?