Expert Social Media Management Company
Social media management involves a complete social media strategy. Today more than 70% of consumers expect a brand to have a social media presence. Epiphany Infotech knows exactly how the customers think and how to hit the right nerve. We create such a persona of your business that draws the right audience to engage with your business across various social media management platforms. Check our social media management pricing to help increase brand awareness on Facebook, Instagram, Linkedin, Twitter, etc & choose the plan that best suits your business need. Hire us as your social media manager to manage & maintain your brand.
Features
COMPARE PACKAGE FEATURES
1. Target Auidence Research
4. Content Strategy and planning

6. content creation and branding
(Images And Media: Either Provided By The Client Or Shared By Us And Approved By Client)
7. Hashtags research and planning

8. hashtag optimized posts

9. No. of posts: 12 to 16 posts per month

1. Paid all tool analysis and monitoring

2. Google my business (GMB) account creation/setup and optimization

*You can apply the coupon in the cart

*Self owned images, free to use 'No Attribution required' images, licensed images and creative commom images can be used. Either the client can provide the same or we can provide these to be approved by the client.

(Prices applicable for these Social Media Accounts:- Instagram, LinkedIn, Facebook, Twitter)

Required from you:
1. Website URL (if any)
2. Descriptions about the company (for GMB, and social media accounts)
3. Business address (with street address and pin code), location (city and state), and contact details(email or phone number for business enquiries)
4. Social media account permissions(preferred) or credentials
How does Social Media Management work?
Social media management is the process of analyzing target audiences and creating a strategy that is tailored to them. It involves creating and distributing content, monitoring conversations and reviews, collaborating with influencers, and analyzing reports for each social media platform. Epiphany infotech has skilled and trusted social media accounts and content managers. We have reasonable social media management prices for our services.
Can you increase leads for my business?
Social Media is a powerful tool to generate high-quality leads that are most likely going to convert into potential customers. Social media has a higher rate of engagement with users compared to email and websites. Epiphany Infotech serves the best social media management services. We build your reputation, engagement, network, and authority to increase your online social media presence in the best way possible. 
Can I rely on Social Media Management for my business?
Social media is an essential part of your business strategy. Managing social media accounts help to build trust and authority and to increase your brand personality. Social media platforms help you develop relationships with your target audience which is very important to get leads and grow your business. Hire us as a social media manager to make your business known to a larger audience.   
How has social media changed marketing strategies?
Social Media has brought a revolutionary change for businesses. It has given full control to businesses over who they want to target as their audience. Businesses and customers both are able to communicate now. Earlier it was a one-way street. We are social media experts focused to help you generate potential leads to outrun your competitors.
How much does social media management cost?
It completely depends on your overall social media strategy. Social media management is the cheapest form of advertising medium it can expose you to more than 1000 people for less than $3. Epiphany Infotech provides the best service at affordable prices. Check our social media management pricing packages to boost your online presence.
What are the various Social Media Platforms beneficial for my business?
The first step is to prioritize what's important to you and your business. Is it expanding your reach? Is it generating more leads? Is it about brand awareness? Figuring out these questions will give you an idea of platforms that are best suited for your business and help you connect with the right audience. Epiphany Infotech offers reliable social media management services for LinkedIn, Twitter, Instagram, & Facebook social platforms. 
Are your SMM packages comprehensive enough for large businesses too?
Epiphany Infotech has experienced social media experts & managers that are capable to manage your social media accounts for small as well as large businesses. Our package offers services for all major social media platforms that are most beneficial for your business. We are flexible to add custom services to the package if you require them.
What are the common Social Media Management mistakes?
There are some crucial mistakes that even experienced social media account managers make. The common mistakes are, not having a social media policy, treating every social media platform as the same, focusing more on quantity than quality, not defining the target audience, and failing to engage in conversations with the customers. Epiphany Infotech provides error-free outsourced social media management services.
Why use Hashtags?
Hashtags help drive the attention of the target audience and categorize the posts for specific niches. Hashtags have become an inseparable part of social media management. Using hashtags with relevant keywords on social media posts plays a vital role in increasing brand visibility and making it discoverable on different social media platforms.
What do social media managers do on Facebook?
Facebook plays an important role when it comes to the management of your business. It has the maximum social engagement from all over the world. Managing Facebook accounts is a key factor to reach a wider audience, generating leads, and converting more customers. We run successful campaigns and monitor, moderate, and respond to audiences. We offer reliable Facebook management services for all businesses.
Why should I outsource from you?
Epiphany Infotech is a reliable and trusted social media management company. Many clients have trusted us to manage their social media accounts based in the US, UK, and Europe. Client trust and satisfaction are our top priorities. We stand out because we send frequent tracking and analyzing reports, offer competitive pricing, quick response, and are always reachable. Give us the opportunity to help you become a recognized brand.
How often will you post on social media?
Epiphany Infotech is a top social media management company that posts high-quality and unique content to draw attention. We create, maintain, run management campaigns, and manage social media profiles across several social media platforms constantly. The quantity of posts depends on the social media platform and type of business. Our social media management prices are very affordable.  
How about monitoring the reviews, messages, and comments?
Monitoring reviews, messages, and comments are vital for social media management. This helps you understand the needs and pain of customers. As a social media management agency, We regularly monitor reviews and comments. It helps you directly connect with the potential customers and get their feedback so that you can improve your products or services to get more leads. 
Why should I invest in social media management?
Social media management helps to increase organic visibility, brand loyalty, and brand recognition. Customers can directly connect with you so that you can know their requirements and make the right plans and strategies. We have excellent social media account managers that can connect your business with large potential customers. It will take your business to new heights.
How does Social Media Affect SEO?
Social Media Management does not directly affect SEO but it helps build the brand which eventually leads to more traffic to the website, more online visibility, and authority. Social media has an important role in ranking your website higher in an indirect way. Epiphany Infotech optimizes & manages your social media accounts to compel users to engage with your website and improve organic traffic.
How will I know if your social media strategies are working?
As a social media management company, We perform a number of tasks to make your brand grow on social media. We properly analyze and send regular reports of improvements that take place through our various social media strategies and activities. Our services are unmatched at minimal prices for social media management.
Can we increase followers on Facebook and Instagram with SMM?
Yes, At Epiphany Infotech, We have a Facebook and Instagram management team that offers the best social media growth services for your small business to get more visibility online and reach a wide range of audiences. An increase in engagement will definitely lead to more followers. Our social media packages are reasonable to have your business properly optimized on social media platforms.
Can we use the same content on different Social Media channels?
Posting the same content on different social media channels is called cross-posting. This is not a good practice to use the same content on different social media platforms. It may fall under the category of spammy content. It is best to use new content for every post and platform. Epiphany Infotech provides the best SMM services & publishes unique and quality content.
What do social media managers do on Instagram?
Instagram management is one of the prominent tasks of social media managers. Instagram management works wonders for both small and large businesses. Epiphany Infotech has Instagram social media managers to develop the right strategies to increase followers, create content & campaigns, analyze reviews, and maintain brand promotion and a positive reputation for your business.
What is LinkedIn management?
Linkedin management includes services like developing professional relationships, generating leads, and building online communities. Linkedin social media management is growing swiftly across the globe. Epiphany Infotech helps you connect with the right network, plan your content strategy, create ad campaigns, track data, and use CRM to track leads. We can take your business to next level with our unique techniques.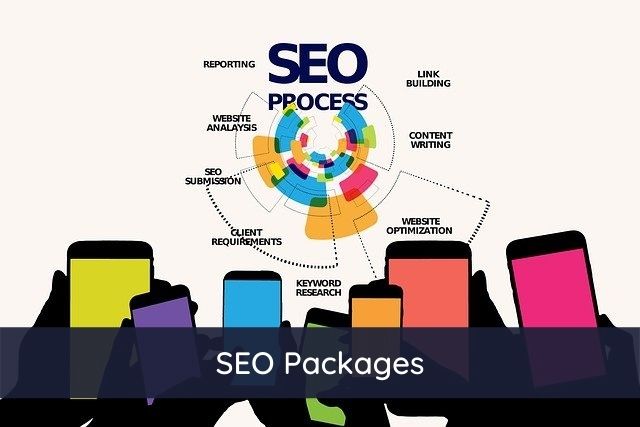 So far I have been impressed with Team Epiphany. They have been diligent and always willing to help and answer any questions. I am hoping this will continue to a long working relationship in the future.
- Marc C. London, GB
CEO, Buenos Abogados
Have Something More Custom in Mind?