Online Reputation Management
Epiphany Infotech offers online reputation management services that can help build and manage online reputation for your brand as well as individuals. Our proactive & aggressive reputation management techniques have prevented many a crisis before it began. Our expert reputation managers ensure that when the audience searches for your business, brand, or company they find positive, high-quality content that you have posted or approved on various platforms. Our strategies also help to fix the damaged reputation by continuously eliminating negative reviews and highlighting the true value that your business provides to the customers.
What is reputation management?
Reputation management is influencing, monitoring, growing, and managing what has been said about a business online. An online reputation management strategy is important to protect your brand, provide insights, and more. Epiphany Infotech offers reputation management services at a very affordable price.
Does reputation management include repairing a damaged image?
Yes, it is possible to repair a damaged online reputation with a proper strategy. Strategies may include utilizing search engine optimization strategies to improve search engine result visibility, review management, encouraging positive reviews from customers and clients, and creating targeted and quality content that amplifies businesses' online reputation.
Who might need help managing their reputation?
Today the internet is living in the palms of our hands so every business, company, or brand ensures that they build and maintain a positive online reputation to succeed. It's one of the major marketing strategies nowadays. Epiphany Infotech is a well-known online reputation management company that has been helping clients for years to build a positive reputation.
What is online reputation management (ORM)?
Online reputation management is the practice of implementing strategies that influence the public perception of an organization, individual, or any other entity online. The online reputation is impacted by what you post online and what people say about you or your business. Epiphany Infotech is always focused to manage your online reputation to help you stay ahead of your competitors online.
What's the benefit of online reputation management to me personally/professionally?
Online reputation management has countless benefits both for you and your business. It helps you gain more trust, higher profits, stronger relationships, higher visibility, etc. If it helps your business it is certainly beneficial for you personally. Hire us as your online reputation manager. We will ensure that you and your business can achieve online goals beyond expectations.
What are the main tools used for Online Reputation Management?
Online reputation is one of the strongest factors to monitor your business success. The most effective online reputation tools are content, platforms used for content, search engine optimization (SEO), and strategy. We are exceptional reputation management consultants to use these tools to boost your reputation.
How much does online reputation management cost?
It's hard to pin down an exact cost for online reputation management. The price may vary from provider to provider. The factors that influence the cost are the firm you choose, your goals, current state of reputation, budget, size of your company or business, etc. Check out our reputation management pricing for high-quality service.
What are the techniques used in reputation management?
The best techniques that can be used to track and maintain a good reputation are capturing reviews from previous customers, responding to complaints or queries publicly, sharing user-generated content on your social pages, working with influencers, expanding your online presence, and more. Contact us for reputation management & marketing services.
How do I protect against future reputation issues?
The best way to protect your business from future reputation issues is to have a solid reputation management campaign for your business. This means regular quality content creation, regular audience interaction, quality SEO strategy, and damage control for inevitable issues. We will help you manage your online reputation for both the present and future.
How is Online Reputation Management success measured?
There are some key online metrics that can tell if a business is successful or not. Some of the key metrics are online reviews and comments, web traffic and its source, conversion metrics, google rank, social reach, revenue, profits, etc. Epiphany Infotech ensures successful online reputation management and marketing services at a reasonable price.
How to respond to a negative review?
Negative reviews help you understand the drawbacks of your business or services. Try to respond as quickly as possible to the negative review to set a proper tuning with the particular customer. Sympathize the customer with a sorry or pardon, keep it civil and polite. Make efforts to solve the customer's concerns. Our company has skilled and experienced reputation managers to manage online reviews of customers.
What are the benefits of reputation management?
Reputation is everything for a business to be successful. There are several benefits of reputation management such as more business opportunities, more customers and sales, more revenue, good relationship with clients, staying ahead of competitors, and more. Epiphany Infotech is one of the leading reputation management companies to help you maintain your brand.
What is the role of a reputation manager?
The utmost role and responsibility of a reputation manager are to build and maintain a favorable brand image of the company or business. His role is to put forth the company's best image, build trust and loyalty, handle negative publicity, and monitor how the brand is engaging with the audience. We have specialized & trained online reputation managers to manage your brand at a reasonable price.
Why is online reputation management important for my business?
Online reputation management is important for your business because it helps you gain the trust and loyalty of your customers. Online content continuously shifts, and how people perceive a brand can also change drastically. It is important to identify the perception of people toward your business to improve its reputation. We can help you professionally by providing the best reputation management services.
How does online reputation management work?
Reputation management is all about monitoring and managing a brand's online reputation and ensuring that the brand is properly represented and potential customers are left with a great impression. It mainly works by minimizing negative customer feedback and maintaining a positive image as much as possible. We offer custom reputation management services tailored to your requirements.
How does Google impact your Online Reputation?
The best way to boost your online reputation on Google and make a positive impact is to list your business on Google my business (GMB) or Google business profile. This is among the first things that people will see when they look for your business. Review management is a key factor in Google's business profile because it creates a negative or positive reputation for your business for both Google and the users.
How long does the removal of online reviews take?
It depends. Once a review has been flagged as inappropriate, it might take from a few days to a few weeks after reporting the review. It is highly recommended to have a strong review management strategy to properly monitor the negative reviews and take quick action. Epiphany Infotech is a reputation management company to help you win the favor of the target audience.
Will you completely eliminate all of the negative reviews on the Web?
Unfortunately, it is not possible to remove every single negative review. As a reputation management agency, We will try our best to remove as many negative reviews as we can. A request to the webmaster can be made to remove negative reviews, but this is not possible in every situation. Our reputation managers will make sure to handle negative reviews properly and maintain a good image of your business online.
What's the easiest way to start ORM?
Simply having an online presence is not enough today. Successful companies also have online reputation management strategies to maintain a positive reputation. The easiest ways to start are to bolster your online presence by creating quality content, having good SEO tactics, and setting up a monitoring system to track and monitor customer response. Our reputation management services can give you the initial boost to become successful.
Are reputation services just for businesses?
Reputation management is for businesses, companies, individuals, and any other entity present online. Epiphany Infotech manages online reputation for businesses, companies, and individuals. Our expert reputation managers can provide custom reputation management services based on your requirements tailored just for you.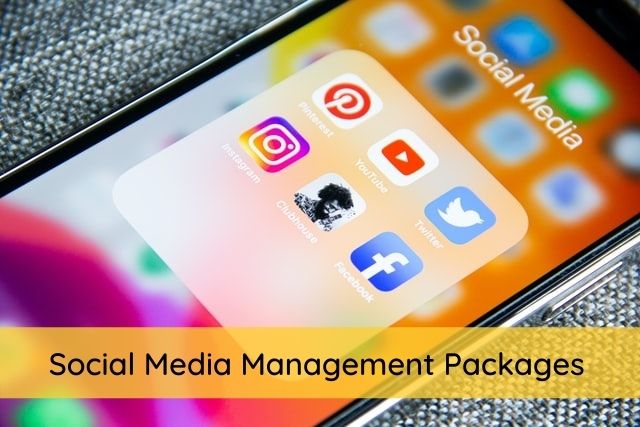 So far I have been impressed with Team Epiphany. They have been diligent and always willing to help and answer any questions. I am hoping this will continue to a long working relationship in the future.
- Marc C. London, GB
CEO, Buenos Abogados
Have Something More Custom in Mind?