Website Design and Web Development Services
Epiphany Infotech is a staunch web designing and development company driven by the latest trends in technology and helping businesses become the next big thing. We are proactive to uncover ways to save costs and envisage risks for your project. We also improve the visual appeal, functionality, and usability of existing websites and web apps. We are always client-focused, customer-centric, and developing websites that deliver tangible business results. Epiphany Infotech is a one-stop solution for fully customized and responsive web development services.
How long does it take to build a website?
It depends on the project. Websites are of different types in terms of complexity, scope, and skills required to create them, so it might take anywhere from a few weeks to several months. Epiphany Infotech is a leading web designing & development company that can build any kind of website based on your requirements.
What is WordPress?
WordPress is the most popular open-source content management system (CMS), in simple words, a website creation platform. It's the most powerful and easiest website builder platform today. Epiphany Infotech is a WordPress web development agency that can build custom websites from scratch.
What is Hosting & why do I need hosting?
Web hosting is basically a website hosting service that makes your website accessible on the internet. It is provided by web hosts that contain, manage, configure and run physical servers that house the websites. You need web hosting to run your website otherwise you will be unable to serve your website to people around the world. The alternative to hosting your website on a web server is storing it on your computer which is not the most efficient way of serving up a website.
What is the difference between CMS (content management system), DNS (Domain Name Space), hosting, and FTP (File Transfer Protocol)?
CMS: CMS stands for the content management system. It's a platform that is used for web designing and development, utilizing, and managing a website.
DNS: DNS stands for domain name system. It translates domain names so that your website has a name that humans can use and remember easily.
Hosting: All websites are live somewhere on computers. A hosting service is provided by a company that has customized built computers in which they store websites.
FTP: FTP stands for the file transfer protocol which is a technology through which we can communicate and connect with the server. You can also call it a huge computer that stores or hosts your website.
Will I be provided with a full-time dedicated developer?
Yes. At Epiphany Infotech, We provide dedicated web developers on a monthly or project basis for all the clients with such requirements. We are a focused and passionate web designing & developing agency that can efficiently help you achieve your goals within the given timeframe.
Is Web Developer and Web Designer the same thing?
Website designers are responsible for the layout, usability, and visual appearance of a website whereas website developers are responsible for building and maintaining the core structure of a website and mainly working on the back-end tasks. Epiphany Infotech is a full-stack website development company that has brilliant, creative minds to deliver both designing and development services for any website.
Can you develop a mobile browser app?
Yes. Epiphany Infotech has talented mobile & web app developers that can develop apps and software for both mobile and computer respectively. We ensure that we deliver reliable, robust, and secured mobile web applications to meet all your business goals. Our team of mobile and web application developers is diverse to provide full-cycle services in this field.
Do you offer a mobile device-compatible website?
Mobile devices have become an inseparable part of human lives. This is why it's highly recommended to build a responsive layout so that a website can recall itself according to the device and adapt to the different screen sizes without any rendering issues. As a web designing company, We always focus on building websites that are compatible with any screen size.
How do we communicate with the project or software development team?
Epiphany Infotech knows how important it is to have effective communication to understand all your business objectives. We have an effective communication strategy and onboard resources so that we can both work uninterruptedly to achieve the common goal. As your offshore software development accomplice, we will make sure that our team is always responsive and attentive to your concerns.
What would be the cost of developing a Web App?
Unfortunately, there is no standard answer as this involves anything from creating a simple web app to a feature-rich web application. The cost totally depends on the scope of work, functionality, the complexity of UI/UX design, and the web application developer who develops the app. Epiphany Infotech is one of the most affordable & reliable web application development companies.
How much does a new website cost?
The cost of a website depends totally on your business needs. It can cost from hundreds to thousands of dollars including annual or monthly maintenance fees. Price varies with the complexity of websites and the developers who develop the website. Our website development services are very much affordable for all types of websites.
Do you only create WordPress websites?
WordPress is a leading free and open-source content management system (CMS) that empowers more than 30% of websites on the internet. Most WordPress development agencies choose WordPress because of its flexibility, ease of use, free, safe & secure, variety of themes, unlimited plugins, and SEO friendly. Epiphany Infotech provides the best WordPress web development services to help you at every stage of web development.
How long does a website re-design or re-development take?
Re-designing a website can take from weeks to months depending on the complexity of the project and what the website needs to meet its goals. It takes proper planning and execution to bring the website to life and make it interactive & attractive. We are one of the leading website development companies that can provide website designing services including re-designing and re-developing services for any small, big, or complex website
Can you handle the ongoing maintenance of a website?
Epiphany Infotech is capable of handling the website at any stage of maintenance. We have a skilled and experienced team to offer exceptional website development and maintenance services. Hire us as your web development agency to develop or maintain your website.
Will my website work on both smartphones and tablets?
Yes. It's a necessity in today's scenario to design responsive websites that can work perfectly on all the devices and all screen sizes because the use of smartphones and tablets is growing immensely. We have been developing responsive websites for years for our clients. Hire us and give us the opportunity to offer complete website services crafted to meet your needs.
What makes a good web developer?
There are some key qualities that make a good web developer. A good web developer loves coding, is a problem solver, is always keen to learn, has a creative mindset, and does not give up easily. We are proud that our website developers possess these qualities and can provide the best web development services possible.
Can I rely on you to outsource my projects? I am worried about sending my work overseas.
Epiphany Infotech has been handling projects of international clients for the past few years. We have built trust and a positive reputation with all our clients. Client satisfaction is our top priority and we can proudly say that we have been able to achieve it with all our clients. We ensure that you will be very happy by outsourcing your web development services to us.
Can you develop a website along with my app?
We understand that Mobile applications bring many benefits to customers and businesses. Client satisfaction is our top priority. We are always open to offering custom services based on your needs and goals. Reach out to us for complete web and mobile app design & development services.
On what platform do you create your websites?
There are many platforms to create websites like WordPress, Wix, Weebly, Squarespace, etc. We are a reliable WordPress development agency that uses WordPress as a website builder platform because of its unlimited plugins & themes, SEO-friendly, user-friendly, free, and secured. Today a massive community of website developers uses WordPress as their first choice.
What's your USP as a web development company?
Epiphany Infotech is providing website services to enterprises across the world over the years. We adeptly handle every aspect of web design and development, from designing, programming, and branding your website. We believe in long-term relationships with our clients by providing quality work consistently. Our work, client satisfaction, and achievements records speak for us. Our customer service is exceptional and always focused to respond quickly.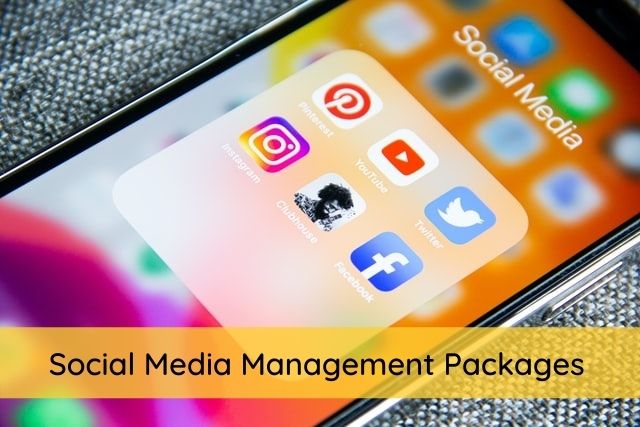 So far I have been impressed with Team Epiphany. They have been diligent and always willing to help and answer any questions. I am hoping this will continue to a long working relationship in the future.
- Marc C. London, GB
CEO, Buenos Abogados
Have Something More Custom in Mind?