Are you aware that Instagram is ranked 4th in the top social media platforms list? Well, Instagram has 2000 million active (source) users worldwide. And Its parent company Facebook (Meta) holds the number 1 spot with 2958 Million active users (source) worldwide. If seen, only Meta has got its hands on the entire social media market.
Looking at such a big platform, creators want to create content but they are not able to grow their accounts. You have probably heard that reels or posts going viral on Instagram should receive a lot of likes. But in the current reel era, channel growth will not be difficult if you understand our Instagram 9 powerful strategies.
Only two things are made viral on Instagram, one is a feed post, and the other is reels. Followers and popularity are achieved by these things automatically. Let's find the 10-point powerful strategy to get more likes and Grow your Instagram account.
1. Your mind should know about your audience
According to this statement, you should know the category of audience for which you are writing content. It means whether the audience like your content, or their interest is in some other niche. You can know this through comments and analytics.
For example, if I make DIY-related videos and the audience connected with me to watch content from smartphones. As strange as it may sound, the meaning of the saying is to keep working on the same level as before. If you are changing your niche. If you change your content, the audience that used to watch your regular content will start drifting away from you.
2. Create High-Quality Content that strikes the viewer's mind
Did you know that video quality doesn't matter that much in content? But the content you are creating and to what level it can lift the mood of the viewer becomes important. This is a concept that there should be a good mobile or a good camera only then your Instagram account will grow.
So, the question is what we can do in our content that shines better and is loved by the audience. Here I am giving you a simple 4 tips to create striking content.
a. Use trending music and mix up your expression and moves with lyrics.
b. Use the latest and trending effects.
c. Use a professional video editing tool. Many free video editing tools are available for Android and ios.
d. Use Burning text subtitles in the mid or lower section of your Reel. This will make your content professional. The audience retention rate will also increase with the help of captions.
3. Create attractive titles & captions using Hashtags
After creating the content, the most important thing is to deliver the content to the audience. And this work will be done by your title and captions. Make the title such that people are forced to think about it and they have the curiosity to see your content. for example – something shocking or something surprising. Along with this, the captions are also well-written and it is better if a little suspense is left. Try to add some trending hashtags in both your title and caption. You should post a minimum of 5 selected Hashtags to increase your content reach.
4. Use Instagram Keyword Generator tools
Finding trending keywords is not that difficult anymore. We have many tools that can provide you with trending and related hashtags. By doing this, you can also make your Instagram reel or post viral. some of these tools are here:
a. Instagram Marketing Hub
b. All Hashtag
c. Rite tag
d. Photerloo
e. #Hashme
5. Make your posting time fixed
Whenever you post content on Instagram, just always post at the same time. Your audience will know that at this time we will get to see the content. This keeps the audience with you forever. And not only this, but Instagram's algorithm will also know that content will come at this time, so they will be able to give better reach to your content.
6. Always Reply and react to your audience's comments
If you are putting content, then it will be a matter that your comments will come from the people. So you can do this thing that you keep replying to the comments of more and more people. Your value will increase in the eyes of the audience and they will never stop watching your content.
7. Be ready to face Negative comments and feedback
The public is the biggest decider. The one they like will move forward and the one whom he does not like, will not be able to grow. That's why following the feedback coming from the public and listening to their feedback can help you to grow. 
Sometimes you can get some negative comments but don't worry and make your content better because all customer signals are indirectly used to improve your content.
8. Don't Rush! Give yourself time
The only drawback of today's youth is that they give up quickly, you don't have to be like them. If you are not progressing even after working hard, then you need to work harder. You must be experiencing the journey which is going to help you someday.
9. Reach out Social Media Management agency 
If you are a brand or individual and are not able to grow your Instagram account, then you can take the help of professional Instagram handlers. With the help of epiphany infotech, you can grow your social media accounts. You should visit our Epiphany Infotech today and find out about social media management benefits.
Conclusion:
In summary, growing your Instagram account and maximizing the impact of your Instagram Reels involves implementing effective strategies to enhance visual appeal, engage your audience, and provide valuable content. Consistency in posting, high-quality visuals, and engaging captions are essential. Incorporating elements like transitions, effects, text subtitles, and animations can elevate the quality of your Instagram Reels. Providing valuable content that solves problems or entertains remains crucial. Embracing visual storytelling and staying adaptable to evolving trends will help you achieve your digital marketing goals on Instagram.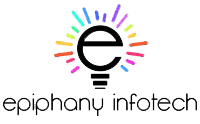 We are a Website Development, WebApp Development, and Digital Marketing Company, providing services to enterprises of all shapes and sizes, across the world. In our blog, we talk about the latest in Tech, Technical Tutorials, and our general opinions, among other things 🙂 Please feel free to reach us through the comment box or via the contact us page if you'd like to know more about our services.