TLDR;

An SEO audit report tool analyzes and evaluates a website's SEO performance, identifying areas for improvement and offering recommendations. Conducting SEO audits is essential to find issues, improve organic ranking, enhance user experience, and maximize return on investment. The top five SEO audit tools for 2023 are Epiphany's Free Website SEO Audit Report, Semrush, Woorank, Moz Pro, and Screaming Frog. Epiphany's tool is free and uses Google Lighthouse for analysis, while the others offer more features but come with paid plans. Conducting regular SEO audits helps improve search engine visibility and overall website performance.
What is SEO Audit Report Tool?
An SEO audit report tool or online service helps analyse and evaluate a website's search engine optimization (SEO) performance. It scans various aspects of the website, including on-page and off-page factors such as header, structure, crawling, backlinks, performance, etc., to identify areas for improvement and provide recommendations for optimising the site's visibility in search engine results.

Why Auditing for Website SEO is Important?
To Identify the issues: A Check performed by the Audit tool helps you to find the issues and problems that may hinder a website's visibility in search engine results. An audit tool checks various aspects of an on-page, off-page, and technical SEO. It covers problems like broken links, slow-page speed, duplicate content, bad keyword Optimization, or ineffective meta tags. By knowing these issues, website owners can take the necessary decisions to fix these problems.
2. Improve Organic Ranking: SEO audits provide insights into areas where we can boost our website to improve its search engine rankings. By addressing the identified issues, implementing best practices, and maximising content and keywords, a website can increase its visibility in search results and attract more organic traffic.
3. Enhance User Experience: SEO audits often assess factors that involve a positive user experience, such as website speed, mobile-friendliness, and navigation.
4. Maximum ROI: Investing time and resources in SEO can yield long-term benefits, as organic search traffic tends to be highly targeted and cost-effective. SEO audits help website owners identify areas for improvement to increase the ROI of their website's SEO efforts.
Top SEO Audit Tools (Both Free & Paid)
1. Epiphany's Free Website SEO Audit Report
Are you trying to find an SEO audit report tool can be challenging, but this blog offers a free alternative. A Free Website SEO Audit report tool by Epiphany Infotech offers Powerful SEO and Performance analysis reports for your business. Our Free SEO Audit tool is powered by Google Lighthouse, which compliments you with the best possible SEO and Performance analysis. An SEO Audit tool will deep into your website's on-page and off-page factors to identify the issues and problems.
This Free SEO Audit tool marks every SEO audit checklist such as Web page speed checker, on-page audit seo audit, off-page seo audit, technical seo audit, crawling, schema, meta tags, etc.,
Check Your Site Audit Score in One Click;
Your report is being generated and will be shared on your email shortly. Thank you.
Something went wrong. Please try again later.
Semrush is another website SEO audit tool which offers capabilities for analysing the website. Semrush is a paid tool with monthly limitations. Anyone can audit up to 100 pages a month. If you want to crawl your whole website's pages, then you need to check out their plans.
When we conduct a website audit report, we will be able to get a comprehensive audit report and recommendations.
Price – $99.05/month (When Billed annually)
Woorank covers common aspects of your website to generate an audit report.
Woorank covers the major checklists like SEO, usability, crawling, on-page, and off-page to help you better understand your site.
Woorank offers limited metrics in the free version. You will be able to get hardly two to three on-page metrics. To find other on-page and off-page SEO issues, you should begin with $89/month.
Moz is a well-known SEO tool that provides DA & PA for websites. Moz has its Website SEO Audit tool that gives comprehensive SEO auditing checklists.
This tool can crawl up to 3000 links and provide you with the email report to understand the analysis better. 
This tool is helpful but unbound. You need to spend $99/month to get from basic to advance SEO analysis report.
Screaming Frog is a website crawling tool. It provides a deep look into the necessary aspects of website SEO. Its recommendation can help you find broken links, metadata, robot, XML, and other SEO aspects.
The free version of Screaming Frog can crawl up to 500 pages. If you want to deep-dive into more analysis and metrics, purchase its premium plan starting at $259/year.
Boost your search engine rankings with the best SEO Audit Tool
The best practice to gain search engine visibility starts from finding the issues that Hinder a website from search engine ranking. This task begins with the help of Website SEO Audit tools that will let you find and fix the errors.
Choosing the better SEO Audit Tool is necessary as competition brings more enhancements and attracts you to use their tools. An Epiphany SEO Audit Tool can be valuable to find every aspect of your website's SEO and Performance. It is free and worth it. This SEO Audit tool is made with the Google Lighthouse, which increases the trust of metrics, as results directly come from the Google Lighthouse Server.
Apart from that, Semrush and other tools offer good metrics and deep dive analytics but need to pay money to get better analysis and leverage the complete reporting.
Start your Website Audit now and leverage the capabilities of your Website SEO Audit Report to grow your website! Discover our SEO Package Prices or request a quote to Get advanced consultation for your website growth.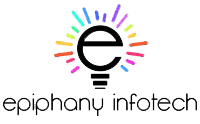 We are a Website Development, WebApp Development, and Digital Marketing Company, providing services to enterprises of all shapes and sizes, across the world. In our blog, we talk about the latest in Tech, Technical Tutorials, and our general opinions, among other things 🙂 Please feel free to reach us through the comment box or via the contact us page if you'd like to know more about our services.