Supercharge Your Website's Success!
Get a comprehensive Free SEO audit report and in-depth SEO analysis for your website – Take Your First Step Towards The SEO Success
Your report is being generated and will be shared on your email shortly. Thank you.
Something went wrong. Please try again later.
Our Services
Transform Your SEO Audit Worries into Website Success: Unlock Higher Rankings with Our SEO Services and Error Resolution!
on Page Optimization
Optimizing website elements, including meta tags, headings, URLs, and internal linking, for improved visibility and search rankings.
Off Page Optimization
Acquire high-quality backlinks from reputable and relevant websites, which can improve a website's authority
Technical SEO
Addressing technical issues such as improving site speed, fixing crawl errors, optimizing robots.txt, and XML sitemap creation

E-Commerce SEO
Offering specialized SEO services for online stores, including optimizing product pages, new listings and managing product feeds.
SEO Strategy
Offering expert SEO guidance, customized strategies, and staying current with industry trends and algorithm changes.
SEO Reporting And Analytics
Delivering regular reports on website performance, keyword rankings, and key metrics to illustrate SEO impact.
Exclusive Premium Posts
Guest Posts:
Boost your domain authority score with our exclusive selection of high DA (Domain Authority) sites for guest posting services. Access a curated collection of reputable Guest Posts websites that can significantly enhance your online presence. Increase your visibility, credibility, and reach a broader audience by leveraging the power of guest posting on authoritative platforms.
Press Release:
Maximize your brand's exposure and reach by utilizing influential press release services. We provide access to a network of renowned websites with high domain authority, ensuring your press releases are seen by a wider audience. Gain media coverage, generate buzz, and enhance your brand's reputation through strategic press release distribution services on trusted platforms.
Case Study
Sales Tax Texas, a USA-based company, enlisted the expertise of Epiphany Infotech to handle their project and provide assistance. Epiphany Infotech conducted an SEO audit, developed a keyword-focused strategy, and implemented effective link-building and website optimization techniques. As a result, Sales Tax Texas experienced a significant 552% growth in website traffic and an 8x increase in properly indexed backlinks. Epiphany Infotech played a crucial role in these achievements, helping Sales Tax Texas establish a top 3-page ranking on Google search, increase domain authority, and achieve substantial overall website traffic growth.
Client Satisfaction At The Core
Our top priority is client satisfaction, and we take pride in our ability to consistently exceed expectations. With a high client success rate, we have built long-lasting relationships based on trust and exceptional results.
Our Latest Projects
As we continue to innovate, collaborate, and embark on new ventures, we invite you to join us on this exciting journey of growth and possibilities.
Core Condo Accounting
Client Got 250% Growth in Website Traffic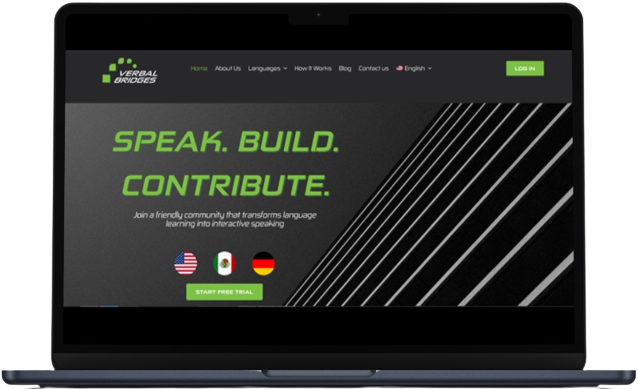 Verbal Bridges
Got 6x Growth in Domain Authority Score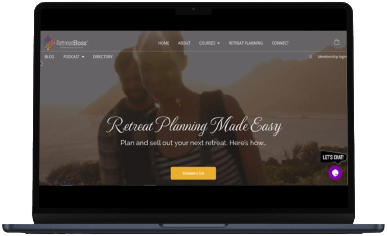 Retreat Boss
Delivered 4x More Organic Traffic
What Our Clients Say About Us
Liam D.
Tit4Tat
Brajinder's work was excellent as always! great skill and capability. He and his team are my trusted developers. Their work ethic and attention to detail is spot on. He's highly skilled and uses initiative to complete excellent projects.
Sam J.
Skoodemy
Brajinder has become more of a friend than a developer. He's got character, experience, and diligence. I cannot imagine completing this project without Brajinder. He is super amazing. Thank you for being there for us.
Brandy Chand
Travel Reputation Services, LLC
Exceptional job! Brajinder and his team completed the work as anticipated with wonderful communication and did not require management in order to complete the work. I would definitely recommend and will be working with him again in the future.
Robert J.
My Story In Words
Thanks Brajinder - great job taking the requirements and making them happen so quickly - appreciate your input on how to make the application better too - really useful. Any further projects I'll be coming to you.
David Areskog
Westgate IT Ltd
Epiphany was brilliant. Their technical ability was great and they kept us updated throughout the entire project. Look forward to working with them more in the future.
Our Blog
Stay Up-to-dated with the latest trends ans technologies related with Digital Marketing. Save our Blogs on your bookmark section today!
ChatGPT came to light as another option for earning money online. ChatGPT has advanced capabilities to solve user's daily routine problems. It can give you a code to solve your coding need or even it can write a proper script for a shoot. Some people love the way ChatGPT is going on but some want to earn money by harnessing the power of ChatGPT.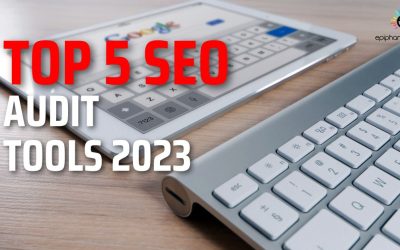 The top five SEO audit tools for 2023 are Epiphany's Free Website SEO Audit Report, Semrush, Woorank, Moz Pro, and Screaming Frog. Epiphany's tool is free and uses Google Lighthouse for analysis, while the others offer more features but come with paid plans. Conducting regular SEO audits helps improve search engine visibility and overall website performance.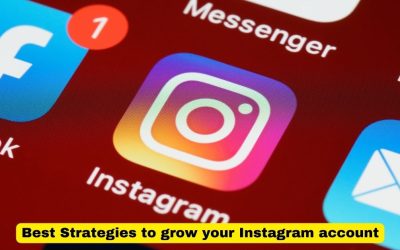 Are you aware that Instagram is ranked 4th in the top social media platforms list? Well, Instagram has 2000 million active (source) users worldwide. And Its parent company Facebook (Meta) holds the number 1 spot with 2958 Million active users (source) worldwide. If seen, only Meta has got its hands on the entire social media market. Looking at such a big platform, creators want to create content but they are not able to grow their...
Let's Work Together!
Hand over your Search Engine Optimization Project to Epiphany Infotech and create extraordinary together!
What is an SEO Audit?
An SEO audit is a comprehensive evaluation of a website's performance & optimization for search engines. It involves analyzing various aspects of the site, such as technical elements, on-page factors, backlinks, & content quality, to identify areas for improvement.
How does the free SEO audit report work?
Our free SEO audit report works by analyzing your website based on various SEO factors. Enter your website URL, our system will analyze it, & generate a report. Find areas of success & improvement based on various SEO factors. An SEO report will be sent to your Email
What information does the free SEO audit report provide?
The free SEO audit report provides a comprehensive overview of your website's SEO health. It typically includes information on on-page SEO factors, technical issues, mobile optimization, site speed, backlinks, keyword analysis, content quality, & user experience.
Is the free SEO audit report really free? Are there any hidden charges?
Yes, the SEO audit report is completely free of charge. There are no hidden fees or charges associated with generating the report. Our goal is to provide valuable insights to help you improve your website's SEO performance. Get your first Website SEO Audit Today!
How often should I perform an SEO audit for my website?
Regular SEO audits keep your website current and up-to-date with best practices and uncover emerging issues. Frequency varies based on size, competition, and industry changes. Quarterly or biannual audits are recommended, and adjustable to meet your specific needs.
Do it Yourself or Hire SEO Expert?
The ability to implement the recommended SEO improvements depends on your knowledge & expertise. Some changes, such as optimizing meta tags or improving content quality, can be handled by website owners themselves. However, for more complex technical issues Contact us.
Will the SEO audit report analyze my competitors' websites? or Should I hire a SEO expert?
The SEO audit report primarily focuses on analyzing your website's SEO performance and focusing on finding issues. However, If you wanted to analyze your competitor's strategies then you should take our SEO consultation services to go ahead against your competitors.
Is it necessary to fix all issues identified in the SEO audit report?
While it's ideal to address all identified issues for good SEO performance, it's not always vital to fix every single one. Prioritize the issues based on their impact & feasibility, & address them gradually over time to continually improve your website's SEO health.
How long does it take to receive the free SEO audit report?
The time it takes to generate the free SEO audit report depends on the size and complexity of your website. In most cases, you can expect to receive the report within a few minutes after submitting your website URL. If you are facing a delay in getting the report
Can I trust the accuracy of the SEO audit report?
Our SEO Audit report uses the best Internet Practices. While the SEO audit report provides valuable insights, it's important to note that it is an automated analysis and may not capture every aspect of your website's SEO performance. It is always recommended to supplement the report with human analysis and consult with SEO experts for a more comprehensive understanding.
Benefits of performing an SEO audit? SEO Audit report is safe to use.
Performing an SEO audit offers several benefits, including identifying technical issues that may hinder search engine crawling and indexing, uncovering opportunities for keyword optimization and content improvement, enhancing user experience, identifying and fixing broken links, improving website speed and performance, and ultimately increasing organic traffic and search engine rankings.
How these insights help in SEO Performance?
The insights from the SEO audit report can serve as a roadmap for improving your website's performance. You can prioritize the identified issues and recommendations and take the necessary steps to address them. This may involve optimizing your website's structure, improving on-page SEO elements, creating high-quality content, fixing technical issues, and building a strong backlink profile.
Can I request a custom SEO audit report of my website?
Our free SEO audit report generally covers the entire website. However, if you have specific requirements, such as ranking your website better, Fixing all of the identified issues, or even SEO consultation, you may consider reaching out to our SEO experts through contact us for a more tailored analysis and consultation.
Is my website data secure when using the audit report?
Yes, we take data security seriously. When you use our free SEO audit report service, your website's data is treated with strict confidentiality and is not shared with third parties. We adhere to industry best practices to ensure the privacy and security of your information.
is additional assistance or consultation for SEO audit available?
Yes, We are a result-driven SEO services expert. Prioritize your SEO efforts and we are ready to help you with your SEO journey. Visit our SEO services page or Request a free quote to Learn more.
Is audit report understandable without technical skill?
Yes, the SEO audit report is understandable. If you find it challenging to comprehend the findings and recommendations in the SEO audit report, you can contact us or simply visit the SEO services page.
Let's Work Together
We exist to make technology work more effectively for you. Our top goal is to always provide superior service in a way that everyone can understand no matter their knowledge level.
Looking for a Reliable Marketing and Development Offshore Company?
Request a Free Quote Today!