TL;DR

To rank higher on Google, you can create content and hope for the best, or hire a professional SEO executive. The latter option takes time and effort, but it brings the right kind of traffic to your website. Google Ads is a faster way to appear on top of search results, but it requires investment and optimization. Facebook and Instagram are also popular marketing platforms. Epiphany Infotech offers affordable SEO and performance marketing services to help you achieve your growth goals.
Let's admit it, if you're here, it's highly likely that Google brought you here, and you want to know how to make Google do the same for your own website. You know that ranking higher on Google means more "traffic", which means more visitors, and more visitors mean more business. You probably also know some magic words like SEO, SMM, Google Ads, etc., that have done wonders for others, and have made others Kajillionaire overnight. The reality is far from it and you can learn more about it below.
When it comes to online marketing, nothing comes close to Google, not even Facebook or Instagram, combined. A quick look at the data provided by statista.com at shows:
(image courtesy https://www.statista.com/statistics/242549/digital-ad-market-share-of-major-ad-selling-companies-in-the-us-by-revenue)
In 2021, Google accounted for an estimated 28.6 percent of the total digital advertising revenue generated in the United States and was the largest digital ad publisher in the country. Facebook and Amazon followed, with 23.8 and 11.3 percent, respectively.
There are a number of ways to rank higher on Google. Let's discuss them below:
Throw everything on the wall and see what sticks.
What this means is that you do what you do. Create a blog on your website. Write daily, weekly, or whatever cycle you prefer, and hope that Google finds something interesting. Then maybe someone somewhere will be searching for what you've written, they will see your article link on Google, will click on it, find it interesting, find out about what you're selling, and then will convert and become your customer. If you've lost count that's around 6 "maybe" that needs to happen back to back in a row for someone to pay you anything and become your customer.
Hire a professional SEO executive
There's no good time to start SEO than right now. An SEO executive is like your own marketing sniper whose only goal is to increase your brand's trust, bring more traffic and rank you higher on Google. An SEO executive will research not only the best keywords for your business which will bring more traffic but also what your competitors are using. Then it's all about using these keywords as ammo and targetting the Google algorithm, which by the way happens as On-Page SEO and Off-Page SEO, to bring you not only more traffic but the right kind of traffic you want. But before you say, that's it, let's get this done, point me to this SEO executive guy, you must know that the perfect SEO takes time and is a continuous effort. You only start to see good results after around 3 months, depending on various factors like how old is the website, how niche the product you're selling is, how strong are your competitors, and so on.
And If I may, since we consider ourselves senpai in this field, I'd suggest you give us a try and get things done as smoothly as possible. You can find more about our search engine optimization services and about our prices for SEO services by visiting: https://www.epiphanyinfotech.com/seo-services-price/
As you can see, we have very affordable SEO services and a first SEO consultation is always free. You can get in touch here to discuss your own personal growth strategy.
Here comes the money! Google Ads
Don't get us wrong, we always recommend that you go for professional SEO services, and as an encouragement, we even offer a discount if you commit for a longer duration, that is, for more than 6 months or so. Nothing beats the On-Page and Off-Page SEO efforts in the long run. It's an investment that keeps on giving returns. But organic SEO, as aforementioned, takes time to show results, what if you want to get some results now, what if you want to appear on the top of Google results right now? There's a way, from Google, of course. In short, you pay them money and they'll put your website on the top. The longer version is that you hire a professional performance marketing expert like us and we set up the Google ads account for you, manage the campaigns and show you measurable results. However, here too, you should start to expect to see results between 3 weeks and to 2 months. The factors that affect here are competition, target demography, budget, and how optimized is your campaign. You might be thinking do I really need this, and how much investment in Google ads I'm looking at? Well, our Google Ads & social media marketing agency might give you an idea. Click https://www.epiphanyinfotech.com/ads-management-agency/ to know more. But as always, you can reach out to us for a free consultation and we can come up with a marketing strategy that best suits your requirement and your budget.
Apart from Google, Facebook and Instagram are also very popular platforms and can do wonders for your marketing needs. Don't hesitate to ask us how. It'll be a pleasure to get to know you and play a part in your growth story.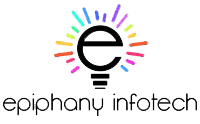 We are a Website Development, WebApp Development, and Digital Marketing Company, providing services to enterprises of all shapes and sizes, across the world. In our blog, we talk about the latest in Tech, Technical Tutorials, and our general opinions, among other things 🙂 Please feel free to reach us through the comment box or via the contact us page if you'd like to know more about our services.