TL;DR

The fastest way to get clients and grow digitally is a mix of marketing channels including paid advertisements, SEO, social media management & marketing, etc., depending on your business niche, budget, and goals. It's best to be present on multiple channels to discover what works for you in the long term. Crystal clear goals and a well-planned strategy are necessary. Paid ads are the fastest but most expensive way to know what works, while organic marketing takes more time but is budget-friendly. However, the most efficient way for your business might not be the fastest way, and brand awareness is crucial for new brands.
Listening to client confusions and discussing growth with them is a part of my job I love! Growth, in any business, is challenging, and having someone to discuss it can help you find your answers. Today let's discuss one of the most common questions that client has: 'What is the fastest way to get clients and grow digitally?' To answer this we would need to take a few steps back and answer a few other questions.
Are you confident about your Marketing Channels? 
Digital marketing is huge. And best the channels for growth are something that has to be found by either the trial-and-error method or just looking at your best competitors and what are they doing. Unless you are absolutely sure what Marketing Channel suits you best, it is best to be present on as many channels or platforms as possible to give you great visibility and discover what works for you in the long term.
Do you know your budget?
It is best if you can be transparent on the budget to allow an expert to decide your spending. Budget planning is a huge part of the strategy and without it, it is hard to reach your goals smartly. You might just end up spending all of it on a single channel. It takes an expert to know what monthly targets would help you reach your goals.
Do you know your goals crystal clearly?
Everything always comes down to basics. Setting goals helps your team decide on a direction and plan the duration of various experiments in strategy. You might have to spend just a bit of time setting your goals to find out if it is lead generation, brand awareness, website traffic, or any other goal. Once you and your team/digital marketing expert have that figured out, we can move on to the next question. 
Do you have a plan in place?
Strategy planning is easy once you have answered the above questions. This marketing plan tends to change based on the results you get with various experiments. Your marketing expert will know when it is time to say to you that we should stop this and focus on that.
So, what is the fastest way for you?
If you have a good budget a mix of everything like Paid advertisements, SEO, social media management & marketing, etc., and going aggressive right from the beginning would do you wonders in figuring out the best way to get your buying customers. But even if you have a limited budget or if you want to play around with the budget, experiment with a few channels as per your niche of business in the beginning for at least three months to a year and then revise the strategy according to what channel worked best.
One of the examples of brands using different channels as per different goals is Coca-Cola. Coca-Cola uses LinkedIn mainly to focus on business leaders and investors rather than the end consumers. While they use Facebook for more consumer-focused content. You can read about it further on this link: https://blog.hubspot.com/marketing/companies-rocking-linkedin-company-pages.
Conclusion:
To keep it out straight, Paid Ads are the fastest but most expensive way to know what is working for you and experiment as per your audience's interest and expectations, and finally give you returns. While organic marketing needs a bit more time than paid ways and is on the budget-friendly side. Both have their own challenges which highly depend on the niche you are in and how much thorough research your digital marketing team does. But in the end, both give you results with constant efforts put into understanding your audience's expectations.
P.S.: The fastest way may still not be the most efficient way for your business. For example, if your brand is new, you might face a hard time if you focus directly on lead generation without any brand awareness.
If you are looking for a reliable team to get your marketing done from, check out our services and pricing or contact us and we will get back to you within 24 hours or less. Hoping you found the content useful and that this helped you grow your business.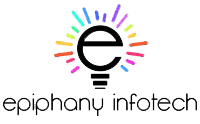 We are a Website Development, WebApp Development, and Digital Marketing Company, providing services to enterprises of all shapes and sizes, across the world. In our blog, we talk about the latest in Tech, Technical Tutorials, and our general opinions, among other things 🙂 Please feel free to reach us through the comment box or via the contact us page if you'd like to know more about our services.